Advanced Diploma in
Advanced Diploma of Information Technology
Southern Cross Education Institute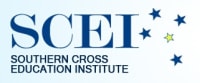 Scholarships
Explore scholarship opportunities to help fund your studies
Introduction
This qualification provides high-level information and communications technology (ICT), process improvement and business skills and knowledge to enable an individual to be effective in senior ICT roles within organisations. The qualification builds on a base core of management competencies, with specialist and general elective choices to suit particular ICT and business needs, especially in the areas of knowledge management and systems development.
Duration
49 Weeks
Entry Requirements:
To ensure an appropriate learning opportunity, participants would need to demonstrate a capacity to undertake study at Advanced Diploma level; this can be demonstrated via the following:
Successful completion of Year 12 or the equivalent level of study or maturely aged entry. For further information, see PP02 ASSESSING STUDENT'S QUALIFICATIONS, EXPERIENCE AND ENGLISH PROFICIENCY.
Minimum English level of IELTS 5.5 or equivalent. Learners originating from student visa assessment levels 1 and 2 without the required IELTS score can undertake SCEI's English Proficiency Test. For information on student visa assessment levels, refer to Department of Immigration and Border Protection website.
Applicant must be 18 years of age or above.
Pre-requisites:
There are no pre-requisites for this qualification.
Pathways for participants
Pathways into the qualification:
Preferred pathways for candidates considering this qualification include:
Achievement of any ICA11 Diploma qualification or other relevant Diploma
OR
Demonstrated vocational experience in a range of work environments in senior information technology or systems roles, including analyst or designer.
Pathways from the qualification:
After achieving ICA60111 Advanced Diploma of Information Technology, participants may undertake:
ICA11 Vocational Graduate Certificate qualifications or other higher education sector qualifications.
Employment Opportunities
Job roles/ Occupational titles
Occupational titles for these workers may include:
knowledge management analyst
knowledge manager
manager, IT infrastructure solutions
business development manager
software manager
Teaching Methods/Mode of Study
Classroom-based learning and self-directed learning.
Assessment
Students will be assessed through Presentations, Reports, Projects, Written Assessments, Case Studies and Demonstrations throughout the course.
Credit Transfer
Credit transfer is a term used to identify a process of gaining recognition gained through a previous course or a unit of study. To be eligible for credit transfer the unit code of the unit already held needs to be exactly the same as the unit for which credit is being requested. A certified copy of an Academic Transcript would need to be supplied by the student.
Recognition of Prior Learning (RPL)
Recognition of prior learning provides students with an opportunity to have their current skills and knowledge recognised.These skills and knowledge may relate to units they intend to study and as a result may exempt them from studying these units. However, there is a cost related to RPL.The process requires students to gather evidence confirming their skills and knowledge and submitting to an assessor for assessment.
If a student is granted RPL or credit transfer, it may impact on student visa conditions through a shortening of the student's course.
Units
BSBWOR502B: Ensure team effectiveness
ICAICT608A: Interact with clients on a business level
ICAICT610A: Manage copyright, ethics and privacy in an IT environment
ICAPMG609A: Plan and direct complex IT projects
ICTSUS6233A: Integrate sustainability in ICT planning and design projects
Group B Systems development Elective Units
ICAICT508A: Evaluate vendor products and equipment
ICAICT602A: Develop contracts and manage contracted performance
ICASAS601A: Implement change-management processes for business solutions
ICASAD505A: Develop technical requirements for business solutions
ICASAD504A: Implement quality assurance processes for business solutions
Other Electives From Group A,B or C
ICADBS501A: Monitor and improve knowledge-management system
ICADBS601A: Build a data warehouse
BSBMGT608C: Manage innovation and continuous improvement
Other Electives from elsewhere in the training package
ICASAS504A: Develop and conduct client acceptance test
ICADBS504A: Integrate database with a website
ICAICT501A: Research and review hardware technology options for organisations
Delivery Modes
Delivery modes include classroom/ facilitator lead training sessions, self-paced learning activities, and theory with written assessments.
Fees
Course Price: AUD$8,000
Promotional Course Price: AUD$6,000
Material Fee: N/A