Why should you choose Shillington?
Shillington is different from most universities or design courses
No experience necessary. Seriously. You don't need to interview or submit a portfolio. We only require a passion for design and 100% dedication to the course.
Land your dream job! Shillington students get hired at top design studios, work for major brands and start their own businesses. Thanks to our industry connections and resources, you'll graduate confident for the job hunt.
Create a jaw-dropping design portfolio. Our student work speaks for itself. Scroll through hundreds of digital, print and packaging projects. See what you could create in only 3 months full-time or 9 months part-time.
#Shillumni network and industry reputation. When you graduate, take advantage of Shillington's industry reputation and join an esteemed group of 5000+ #Shillumni who work at some of the best studios and agencies around the world.
A fresh start! Many students are attracted to Shillington because of the opportunity to learn marketable skills for a new career. We get it. Quench your passion for design and upskill for a career that excites you. Study at Shillington. Love your job!
Learn from industry leaders
Every Shillington class enjoys at least three guest lectures from leading graphic designers and creatives. People who 100% know their stuff.
These design experts share their work, philosophies and invaluable advice with our aspiring students.
Study graphic design and kickstart your creative career
Whether your goal is to change careers, upskill, launch an independent graphic design business or to work for a multinational corporation, Shillington is the perfect place to build the foundation for your creative career! Our innovative approach to design education means students achieve amazing (award-winning!) results in a seriously short amount of time. It's designed so you spend more time doing what you love with your new skills. Shillington creates an inspirational learning environment where design students learn real and relevant skills—including design theory, typography, packaging, mobile app design and user experience (UX)—from practicing designers.
Study graphic design in 3 months full-time or 9 months part-time in New York, London, Manchester, Sydney, Melbourne or Brisbane (Shillington accepts international students!) and graduate with a polished graphic design portfolio showcasing your best work, ready to land your dream job.
Study graphic design online
Design is everywhere, so we thought our course should be too.
The original graphic design bootcamp is now available online—connecting you wherever you are in the world.
Innovative online learning. Lectures, demos and critiques are delivered live in real-time.
Student to teacher ratio of 9:1.
Study and work from anywhere in the world! Choose your own learning environment that works best for you.
Network with classmates from outside of your home city and develop connections with people from around the world.
Hear guest lecturers from different countries, not limited to a campus city.
The online course is designed to keep you engaged and connected with your classmates and teachers no matter the distance.
Study from wherever you are. All online classes are delivered live in the listed Time Zones, meaning you can have the Shillington experience from where ever you live.
Ready to kickstart your creative career? Join the Global Classroom with Shillington's new online course.
Kelly Sikkema / Unsplash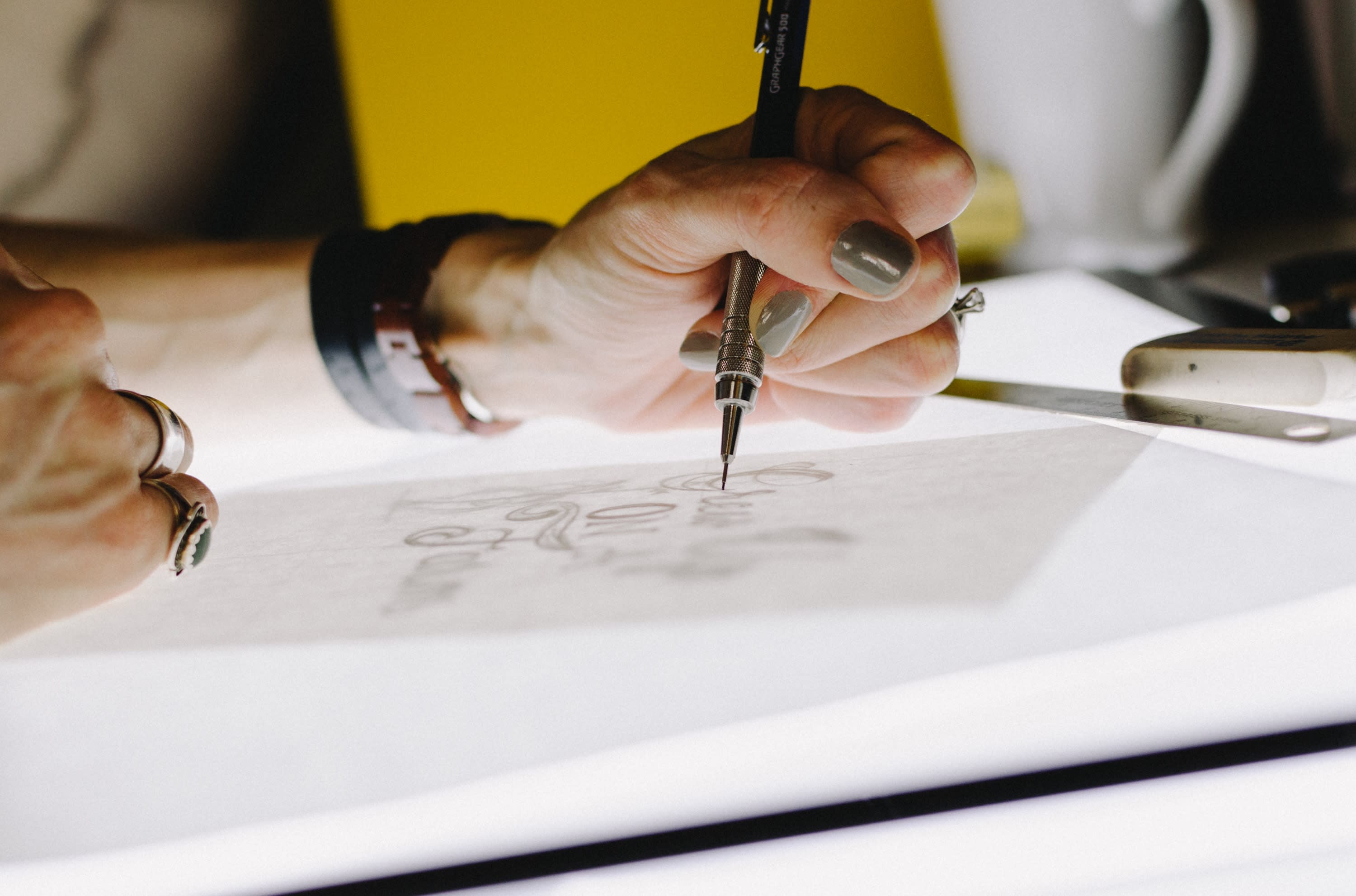 Testimonial
Graham McDonnell, Creative Director, The New York Times / T Brand Studio
"I was blown away by the level of talent the Shillington candidates showed in their portfolios, some of which showed capabilities beyond their years and even surpassed the work of established professionals. We hired within the month and our new design is already proving to be a great addition to the team."
FAQ