Certificate in
WSQ Advanced Certificate in Retail (Operations)
Singapore Institute For Retail Studies - Sirs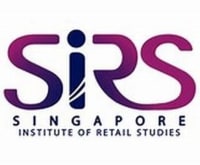 Introduction
Many people may not recognise that retailing has evolved into a high-tech, global business.
Retail Supervisors needs to supervise and drive their team in a highly competitive business environment, rapidly changing with technology advancement. With data driving the day-to-day operations and decision-making, they need to be agile and responsive to evolving needs. They need to lead and manage change, be a role model to show and tell, and coach staff to optimise performance.
This programme equips Retail Supervisors with critical skills to lead and drive customer-centric business excellence, product and service innovation, and an understanding of current and emerging retail technology to leverage these platforms to engage and meet the changing customer expectations and the new retail landscape.