Associate of Science in
Bachelor in Interior Design (1st two years)
San Mateo Colleges of Silicon Valley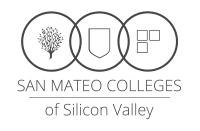 Scholarships
Explore scholarship opportunities to help fund your studies
Introduction
For over 40 years, the Interior Design Department has offered courses to individuals interested in preparing for careers in the professional fields of interior design with an emphasis in Sustainable and Kitchen & Bath Design. Included in the program are a transfer program, an AS degree, and five certificate programs. Our faculty members, who are experts in their specific fields of design, are passionate about sharing their expertise with the students of the program.
Easily accessible from Hwy 280, take the Farm Hill Blvd. exit and head east for half a mile. Cañada College is located in the western foothills of Redwood City and overlooks the San Francisco Bay.
Programs
The Kitchen & Bath Design Certificate is accredited by the NKBA (National Kitchen & Bath Association). The AS degree and Interior Design Certificate of Achievement meet the minimum education qualifying requirements for ASID (American Society of Interior Designers) allied membership. These, as well as the Kitchen & Bath Design Certificate and the Residential & Commercial Design Certificate fulfill the educational requirement for the IDEX exam to become a Certified Interior Designer (CID) in California. Completion of the Kitchen and Bath Design Certificate prepares students for the AKBD (Associate Kitchen & Bath Design) exam, and along with sufficient work experience in the field, the CKD (Certified Kitchen Designer) and the CBD (Certified Bath Designer) exams. If a student has an earned Bachelor's Degree, he/she needs to see a counselor regarding courses completed during the first two years of college that may be substituted for general education and/or other related courses. All requests for the substitution of interior design and related courses taken at other institutions for Cañada course requirements must be approved by the interior design department coordinator.
Program Learning Outcomes:
Students completing this program will be able to:
Communicate design concepts clearly and concisely (i.e. visual, oral, and written).
Develop competitive industry standard skills in the respective fields.
Understand the elements and principles of design through discipline-specific implementation.