Courses in
FdA Media Make-up
Somerset College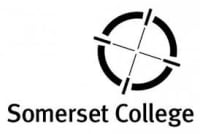 Scholarships
Explore scholarship opportunities to help fund your studies
Introduction
Course Description
Want to be a professional make-up artist, working in places like English National Opera and West End theatres, or the BBC and ITV, and on major film productions with directors like Steven Spielberg, Tim Burton and Danny Boyle?


That's exactly what our graduates have gone on to achieve, and with this course under your belt, there's every chance for you to follow suit.


This unique programme will give you:
An in-depth understanding of the media make-up industry.
Insight into the role of make-up artists in relation to stage, TV and film, fashion editorial and promotional shoots.
The skills and creative flair to use make-up to express emotions, transform faces and portray character.
The technical and artistic skills for complete make-up transformations.
The research skills required to ensure the quality and accuracy of character portrayal.
Skills in the art of hair work, character development, body painting, postiche (wig-making) and prosthetics.
A comprehensive portfolio of work to show prospective employers.
The opportunity to undertake work-based learning and live projects in the media world.


Teaching and Assessment
Our specialist staff have extensive knowledge of the industry, along with the experience and expertise to guide you as you develop your skills set.


The FdA is modular in design, and assessment is continuous, by means of coursework. You will complete written assignments, journals and design presentations, as well as undertaking regular practical projects.


You will also attend lectures and workshops and develop your research skills in an area of particular interest to you.


Students are encouraged to specialise in a particular make-up discipline and develop their skills in that area. As a result, you can expect to graduate from the course with a strong portfolio in your chosen field.


Progression Opportunities
Once the FDA has been completed, students can go onto the top up year BA (Hons) Media Make Up.


Career Progression
Because this course equips you with high-level practical skills, there is every chance of securing work upon graduation. Our students take up roles within theatre, television and film production companies, as well as working with make-up agencies in fashion and editorial.


The Certificate of Higher Education (CertHE)
This is the first stage of the Foundation degree programme and is a nationally recognised award in its own right. For more information, please see page 6.


Entry Requirements
Applicants require a National Diploma in Production Arts (Media Make-up) or an Art and Design MPP profile or similar. Alternatively, a Foundation Diploma in Art and Design or A2/AS Level including Art (minimum 160 points including 80 points at A2 Level) or AVCE Double Award Arts and Design (minimum grade CC) or Advanced Diploma or Access Certificate in Art and Design will suffice.


Our students are also required to have five GCSEs, to include English language to a minimum of Grade C.


Applicants will be invited to interview, to which they are expected to bring a portfolio displaying at least ten pieces of original work.