Courses in
FdSc Computing and Internet Technologies
Somerset College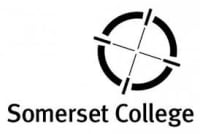 Scholarships
Explore scholarship opportunities to help fund your studies
Introduction
Course Description
Develop skills in computing and you'll be employable the world over. This industry sector continues to grow, and our degree courses equip you with the skills employers require for their workforce. As a result, Somerset College computing graduates enjoy excellent prospects and rewarding careers.


One of the distinctive features of our programmes is their work-based learning content. This involves a placement with an employer during the first year, and participation in a professional IT project during the second year. Also included in our provision is a commitment to developing your professional skills, in order to enhance your employability upon graduation.


The FdSc is a two-year programme during which you will study a range of subject areas.


The first year will cover:
Web Design and Development
Programming Fundamentals
Internet Technologies and Security
Computer Technology
Numerical Concepts
Information Systems Fundamentals


The second year covers:
E-Business
Professional Project
Introduction to Mobile Programming
Advanced Website Development
Scripting Technologies and Web Programming
Information Systems Development
Network Technologies


Teaching and Assessment
Our specialist teaching staff have hands-on experience of working in IT, and offer expert tuition in cutting-edge labs and classrooms.


Assessment is through a mix of assignments, examinations and presentations. As part of the course, you will be required to undertake projects both in groups and individually.


A prominent feature of the course is the use of in-course assessment, where modules are assessed by the course teaching team while you complete them. There is also an assessed period of work experience as part of the programme.


Career Progression
As a computing graduate, the world really is your oyster. You will be equipped with a range of computer skills that are all highly desirable to prospective employers. Moreover, you'll have experience of working in real-world environments where adaptability and the ability to handle pressure are essential.


The Certificate of Higher Education (CertHE)
This is the first stage of the Foundation degree programme and is a nationally recognised award in its own right.


Entry Requirements
Applicants require a relevant Extended Diploma (MPP), or AS/A2 Levels in related disciplines (minimum 160 points, including 80 points at A2 Level). Alternatively, an Advanced Diploma or Access Certificate will suffice.


We also require students to have GCSE English Language and Maths at a minimum of Grade C.


Mature students who do not meet these formal entry requirements are welcome to apply, if they can evidence their interest in the field of study.