Associate of Arts in
Associate in Arts, Emphasis in Women and Gender Studies
South Mountain Community College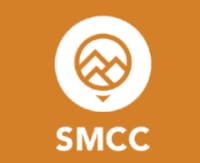 Scholarships
Explore scholarship opportunities to help fund your studies
Introduction
The Associate in Arts (AA), Emphasis in Women and Gender Studies degree is an intensive interdisciplinary liberal arts program, which provides students with tools and opportunities to discuss and critique historical and contemporary theories and practices of feminism(s) and gender identities. The curriculum enables students to think critically, analyze problems, and communicate effectively.
Using women`s experiences and perspectives, students explore cultural and global issues by completing a variety of courses focusing on gender, history, culture, class, race, ethnicity, and sexuality to foster equality and understanding. Students completing this associate of arts degree will be prepared to transfer to a four-year program.
Successful completion of this degree may lead to employment in a variety of different occupations and industries. Below are examples of related occupations with associated Arizona-based annual median wages* for this program. Education requirements vary for the occupations listed below, so you may need further education or degrees in order to qualify for some of these jobs and earn the related salaries. Please visit with an academic advisor and/or program director for additional information.