Associate of Science in
Associate of Science in Cosmetology
Texarkana College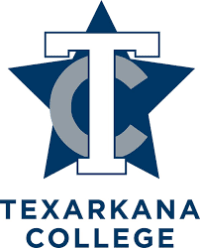 Scholarships
Explore scholarship opportunities to help fund your studies
Introduction
Texarkana College Cosmetology has partnered with Pivot Point International to offer excellence through education in a state of the art facility designed to prepare students for a career in this rapidly expanding area.
At the core of a Pivot, Point education teaches you the why behind the how of cosmetology. Pivot Point trained professionals know the basics that will make them confident and competitive in our industry. Because Pivot Point is about helping you become the artist you are meant to be, we teach you to see, think, create and adapt to any client or situation. A Pivot Point education stands apart from others, giving our graduates an advantage over other beauty school graduates.
Cosmetology just got better. You will be learning from A Designer's Approach, an educational program designed to provide you with the skills you need to enter the beauty industry successfully. This comprehensive system will help you to see, think, create and adapt as a hair designer.
A Designer's Approach consists of six core disciplines: Cosmetology Fundamentals, Sculpture, Hair Design, Color, Texture, and Salon Success, all delivered in easily digestible units of information so you can build from basic to more intermediate knowledge and skill levels. The entire library is designed to deliver licensure-based education and salon-relevant training for your future success in the salon.
Pivot Point LAB is a ground-breaking integrated social learning environment built specifically for you and the beauty industry. An incubator for talented future and current beauty professionals, the LAB combines best-in-class educational content, creativity, and a collaborative environment to enhance personal learning experiences.