Certificate in
Certificate in African American and Africana Studies
Texas Christian University School of Interdisciplinary Studies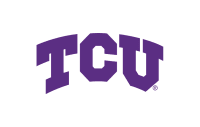 Scholarships
Explore scholarship opportunities to help fund your studies
Introduction
African American and Africana Studies (AAAS) minor is an interdisciplinary program that offers an introduction to the study of African intellectual heritage locally and globally. The AAAS minor and emphasis focus on the global links across the African diaspora and examines the contributions of the African intellectual heritage as key components of American culture. Classes engage the entire African diaspora, including the study of Africa, African, Afro-Caribbean, Afro-Asian, African American, and mixed-race cultures.
Because it is an interdisciplinary program, students pursuing African American and Africana Studies take courses in religion, English literature, English rhetoric, history, sociology, anthropology, political science, women and gender studies, modern languages, education and more. With its emphasis on interdisciplinary study, AAAS minor encourages students to conduct research across disciplinary and departmental boundaries. AAAS provides academic and career advising, research training, leadership skills development, peer mentoring and local/global community learning opportunities and engagement, including study abroad for students.
Students who take advantage of these opportunities gain the skills and abilities to be effective leaders and responsible citizens in an increasingly culturally and ethnically diverse society.