Courses in
MiniMaster in Global Leadership
The Continents States University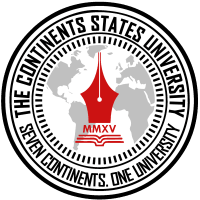 Introduction
Our MiniMaster: Business Essentials program allows successful professionals to retain their career path by effectively and strategically incorporating contemporary concepts and tactics. We will provide the tools you need to contribute as a self-assured thinking leader who understands today's fast-evolving business environment. Make valuable contributions to multi-functional teams and aid in developing company goals by utilizing your new knowledge.
What is MiniMaster
A MiniMaster is an online graduate course offered to individuals working in the evenings, on weekends, or online; it is not a degree. You can start a MiniMaster in any term to gain recognition more rapidly.
MiniMasters are reasonably priced, skill-based credentials designed to provide you with information, abilities, and talents that may be applied immediately in a particular profession. In certain schools, they are also referred to as Micro-Credentials. Without sacrificing time or money on a full degree, you may stand out in today's competitive and fast-paced corporate climate by taking legitimate graduate-level courses.
Graduates from this program are eligible to transfer their credentials to start a master's degree program at The Continents States University.
Program Features
Annual-Tuition (Membership) based program.
Available 100% online with the support of competency-based education options.
Programs are to be completed in less than twelve months.
An internship or externship is not necessary for graduation.
Program accredited by Accreditation Service for International Schools, Colleges, and Universities.
Why should you consider our university
Veteran-founded educational institution
Dedicated student support team 24/7
No fixed schedule for attending live courses
No limited time to transfer credit
Accessible online courses
Four-week course structure
Library resources provided through LIRN
Military-friendly school
Internationally accredited
MiniMaster is a graduate course program and requires applicants to possess a bachelor's degree upon enrollment.
Curriculum
Courses are taught in English, and students are expected to learn about APA, write in article format, engage in weekly workshops, and participate in development training groups with hands-on training.
Establishment Course | Non-Credit Course
Competency-based | English | BUS 5010 Human Communication
Competency-based | English | SER 5050 Customer Service
Competency-based | English | BUS 5010 International Trade
Program Outcome
Graduates of this global leadership program have a good grasp of how to lead in a competitive marketplace and from its distinctive focus on leadership. You can also learn about knowledge of organizational issues and creative solutions to such issues. Practical strategies for facilitating adult learning, organizational diagnosis, and transformation, and utilizing reflection and critical thought to solve problems effectively.
Career Opportunities
Corporate Executive Leadership Assistant.
Nonprofit organization team leads.
Organizations training director.
Assistant Management Analyst.