Diploma in
Diploma in Corporate Social Responsibility and Sustainability
Universidad de San Martín de Porres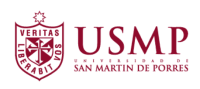 Introduction
CSR aligned with the criteria of sustainability is an integral part of the strategy of any company, where also the commitment for the environment is translated into strategies and actions to mitigate the impact of its operations, avoiding major social and environmental consequences.
In this context, the Universidad de San Martín de Porres , through Instituto para la Calidad Empresarial in partnership with IIDEL - ONWARD INTERNACIONAL, offers its Third Diploma in Social Responsibility and Sustainability, responding to the needs of training professionals with a vision much broader organizational management.
Managing Sustainability, contributing to the 17 Sustainable Development Goals - ODS, demonstrates the long-term commitment of the organization to our society, as well as the vision of its leaders to find the business opportunity in the midst of the greatest challenges and opportunities that we have seen at the global level, such as poverty, climate change, inequality, harmful production and consumption practices, among others.
Description of the diploma
The diploma of Social Responsibility and Sustainability is structured in 4 modules through which seeks to give a comprehensive vision that allows the participant to make the transition from the management of social responsibility towards sustainability, aligned to the Sustainable Development Goals - ODS.
Topics such as stakeholder management, carbon footprint measurement, sustainability report, among others, are analyzed throughout the course of 471 academic hours, corresponding to 25 credits, according to what is established in the new university law.
Optionally, the graduate offers an experiential internship in the Peruvian jungle of Ucayali, where the theoretical knowledge with practical contents will be reinforced in the headquarters of the National University of Ucayali.
Addressed to:
Professionals with a bachelor's degree or higher and who perform as:
Executives linked to the areas of Social Responsibility and / or Sustainability of public or private organizations.
Professionals of NGOs and Civil Society linked to projects related to Social Responsibility and / or Sustainability.
Authorities and public officials related to the areas of Social Responsibility and / or Sustainability of their organizations.
Participant requirements
Present at the time of registration:
Copy of identity document
Copy of Bachelor and / or Professional Title.
Schedule of activities
Start of classes: October 17
Hours: Tuesday and Thursday from 6:30 pm to 10:30 pm
Location: Av. Brasil 1857 Jesús María
Requirements for Obtaining the Certificate
80% attendance to the classes of each module.
Approval of an exam and / or work for each course.
Presentation of a final project in a group.
Having submitted a copy of your bachelor's degree.
Hours: Tuesday and Thursday from 6:30 pm to 10:30 pm
Location: Av. Brasil 1857 Jesús María