A-levels in
A-levels in Archaeology
University of Cambridge Jesus College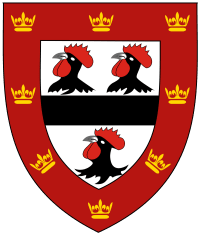 Introduction
Jesus College has a strong tradition in Archaeology and a vibrant group of undergraduate and postgraduate students.
We emphasized students developing their abilities, gaining transferrable skills but especially learning to be reflexive and to apply critical thinking to the study of our past. Examining contemporary uses and abuses of history is a key aspect of Archaeology at Jesus.
Our undergraduate course is spread over 3 years. The modular course is configured to allow maximum flexibility in accommodating specific interests that may develop over the undergraduate years.
After a joint first year, it allows you to specialize in one or more of Archaeology, Assyriology, Biological Anthropology, and Egyptology.
Archaeology uses material evidence to explore the nature and development of particular societies and explain the variations and commonalities of the human past.
Assyriology studies the languages, cultures, history, archaeology, and religion of ancient Mesopotamia (Sumer, Babylonia, and Assyria).
Biological Anthropology explores human evolution, biology and behaviour, and the interaction between biology and culture.
Egyptology is studying the history, languages, society, archaeology, and religion of ancient Egypt.