Courses in
Courses in Senior International Leadership Program (SILP)
Valettes's Business School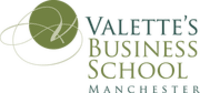 Scholarships
Explore scholarship opportunities to help fund your studies
Introduction
The program aims to prepare delegates to understand business essentials when trying to transform the performance of a public sector or similar organization into a more corporate and competitive business entity.
The program will enable international business leaders to:
Access best-practice business examples outside their own context;
Understand the need to identify best practice which can and cannot be applied in their domestic context;
Gain theoretical understanding and practical insights about how to cope with a fast-changing business environment;
Gain support around the realities of experiencing transition – the emotional responses and reactions which will be inevitable when moving into a different business environment;
Gain an understanding of self.
A program delivered over a required time period by expert academics and practitioners, using a blend of learning and development approaches.