Associate Degree in
Associate of Applied Science in Computer Science
Wallace State Community College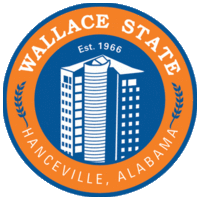 Introduction
About the Program
The Computer Science Program is designed to prepare students for employment in industry or business, with emphasis on the small business computing environment. The program offers four options: Cyber Security/Computer Forensic Technology, Programming, Software Support (Help Desk), and Internet/Networking Technology.
Program Outcome
Computer security specialists may plan, coordinate, and implement an organization's information security. These workers may be called upon to educate users about computer security, install security software, monitor the network for security breaches, respond to cyberattacks, and in some cases, gather data and evidence to be used in prosecuting cybercrime. The responsibilities of computer security specialists have increased in recent years as there has been a large increase in the number of cyberattacks on data and networks.
Computer programmers write, test, and maintain detailed programs that computers must follow to perform their functions, as well as conceive, design, and test logical structures for solving problems by computers. Computer programs tell the computer what to do – which information to identify and access, how to process it, and what equipment to use. Many programmers update, repair, modify and expand existing programs.
Computer support specialists and help-desk technicians provide technical assistance, support, and advice to customers and other users. These troubleshooters interpret problems and provide technical support for hardware, software, and systems.
Network administrators design, install and support an organization's local area network (LAN), wide-area network (WAN), network segment, Internet, or intranet system. They provide day-to-day onsite administration support for software users in a variety of work environments. They maintain network hardware and software, analyze problems, and monitor the network to ensure its availability to system users.
Career Opportunities
Job prospects should be best for college graduates who are up to date with the latest skills and technologies. Employers will continue to seek computer specialists who possess a strong background in fundamental computer skills combined with good interpersonal and communication skills.
The median annual wage for computer systems analysts was $90,180 in May 2105. The employment of computer systems analysts is projected to grow 25 percent from 2012-2024, much faster than the average for all occupations. (Source: U.S. Department of Labor Bureau of Labor Statistics)