Courses in
Course in Sales Operations Science
Western Washington University Online Extended Education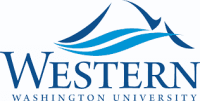 Scholarships
Explore scholarship opportunities to help fund your studies
Introduction
Our highly rated Sales Operations Science course combines online learning with weekly live, group sessions. Master critical strategies and concepts while earning 14 Salesforce Trailhead badges.
Sales Operations Fundamentals
You'll learn the basics of how a sales organization operates and how the strategic function of Sales Operations takes sales teams to the next level. We'll drill into the power of understanding data and its critical role in the successful lead and sales performance management, forecasting, sales incentive and territory management, and annual planning.
Hands-On Salesforce Experience
You'll set up and apply concepts from the course in a live Salesforce Developer environment, including building sales dashboards, reports, and learning the key elements of any CRM automation.
Sales Strategy
You'll go beyond the day-to-day tasks and see the big picture of how Sales Operations supports a business. Grounded in strategies that maximize sales performance, you'll dive into key elements like compensation design, quota setting, and territory planning, and develop a strategic framework around efficient sales execution.
Career Planning
We'll break down roles within the Sales Organization and discuss potential paths for advancement in the discipline.
Results
You'll walk away with industry-recognized credentials and a Strategic Sales Operations Playbook that showcases your sales operations knowledge and skills.
SHOW OFF YOUR CREDENTIALS
Successful completion of the program earns you a valuable Sales Operations Certificate of Completion from Western Washington University in addition to 14 Salesforce Trailhead badges.