About Academy of Entrepreneurs
We go beyond education!
We are the first incubator that is nationally accredited as a college to teach a Diploma and Advanced Diploma of Business to both Australians and International Students.
100% of our classes and workshops are taught by entrepreneurs, real entrepreneurs that have launched, built and scaled successful start-ups and businesses around the world.
We strongly believe that the only way to learn entrepreneurship is by being surrounded and mentored by entrepreneurs (not via books and old-school teachers).
Become the leader you were born to be!!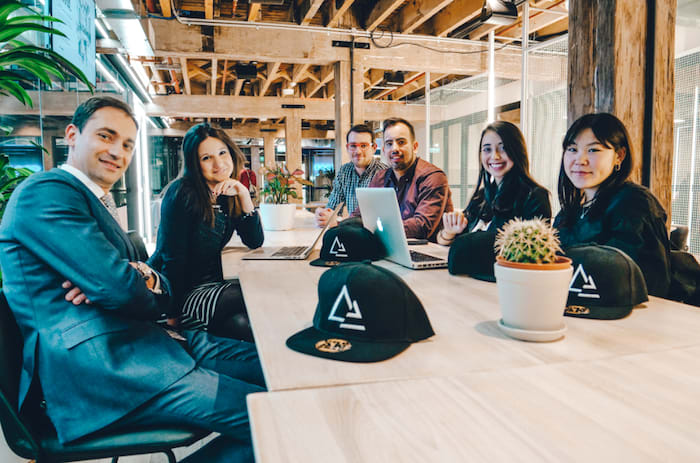 Created by entrepreneurs for entrepreneurs
Turn your idea into a business
Get individual and group coaching
Nationally accredited courses
Learn how to pitch
Get access to our investor network
Be surrounded by our global community of entrepreneurs
Weekly workshops by leading entrepreneurs
Learn via projects with real clients
Develop innovative business skills as you study
Entrepreneurship vs. Intrapreneurship
Entrepreneurship
Entrepreneur >> one who builds, organises, runs and assumes all the risk and reward of a given business venture, idea, good or service.
Entrepreneurs are reshaping the economy and society !!
At Academy of Entrepreneur you'll:
Turn your ideas into a successful business
Create the perfect business model
Capture your ideal client
Develop your leadership skills
Get a mentor
Pitch to investors
Intrapreneurship
Intrapreneur >> an employee of a large corporation who is given freedom and financial support to create new products, services and systems.
Intrapreneurs are saving the future of companies !!
Companies are looking for in intrapreneurs with:
Startup mentality
Independent thinking
Creative solutions
Leadership attitude
Public speaking skills
Project management
Locations
Pyrmont
Address
Murray Street,53
2009
Pyrmont
,
New South Wales
,
Australia
Programs
Currently no programs to display
Please refine search above, check out our popular categories below or perform a keyword search.
... or simply by choosing your degree: